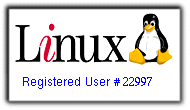 Hehe, pretty funny, over decade old home page below, mostly obsolete. What I mostly do now is raise 4 kids with my wife. But for fun I have just a few software projects out there on github/twitham1 or you might find me on linkedin.
---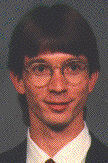 Tim Witham.
Quick Link to Weather at Tim's House!
Quick Link to N199TW: My RAF 2000 Gyroplane
You may send me E-mail from here.
I'd Rather Be Flying!
I'm a Private Pilot with an Airplane Single Engine Land rating. I would rather be flying my RAF2000 gyroplane. If sport rotorcraft sounds interesting, check out The Popular Rotorcraft Assocation. I'm also a member of AOPA.

What I do for fun
I fly!
I build aircraft and things.
I hack on code and gadgets for Linux. My primary projects are:
wx200d, a client/server weather data collector for RadioShack WX200 produces beautiful historical graphs. Check out the weather at my house for example

gwx graphical client for the above weather server

x*oscope, a digital oscilloscope via sound card and/or ProbeScope or BitScope
---
Timothy D. Witham <twitham@sbcglobal.net> Time-stamp: "2018-11-20 01:30:03 twitham"